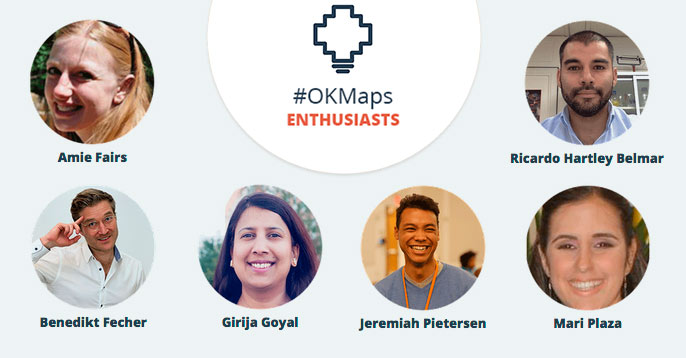 A warm welcome to our enthusiasts
Today, we are taking a big step towards participatory development. We are launching our community outreach program, the Open Knowledge Maps Enthusiasts!
The Enthusiasts are power users and ambassadors from all over the world, who spread the word in their communities, report feedback, and provide input on various aspects of Open Knowledge Maps. Open Knowledge Maps is fueled by user feedback, and we have established this program to highlight the importance of our community and their critical role in shaping OKMaps.
So please welcome with us Amie Fairs, Benedikt Fecher, Girija Goyal, Ricardo Hartley Belmar, Jeremiah Pietersen, and Mari Plaza! These six outstanding proponents of open discovery will not only run workshops and a variety of other activities on four different continents - they will also help us shaping the Enthusiasts program.
We would like to thank Mozilla and the Sloan Foundation for providing financial support for establishing the Enthusiasts program. For more info on the program and to learn how you can become an Enthusiast yourself, check out our brand new community page.
Together we can change the way we discover research!
Our Community