Data Source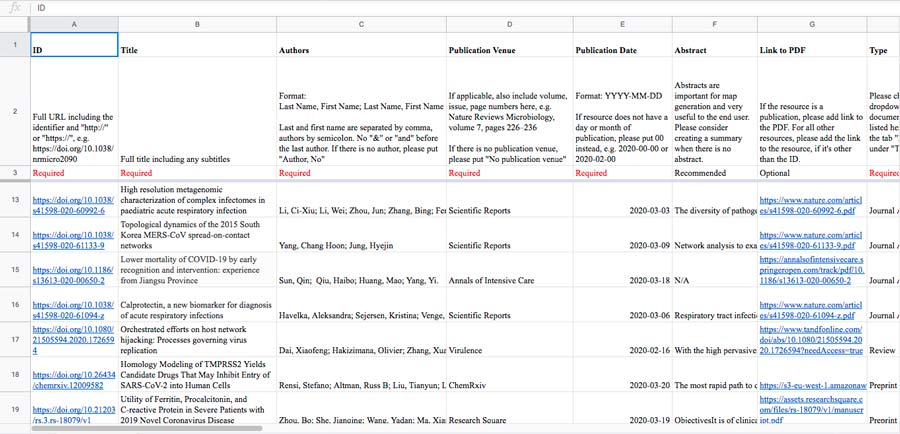 Screenshot: Data Source CoVis, please view spreadsheet here.
The COVID-19 knowledge map is based on a spreadsheet with select seminal works on COVID-19 research. The curation of the database is led by immunologists and ReFigure founders Dr. Girija Goyal and Dr. James Akin.

The CoVis database is made available under CC0 (Public Domain Dedication).